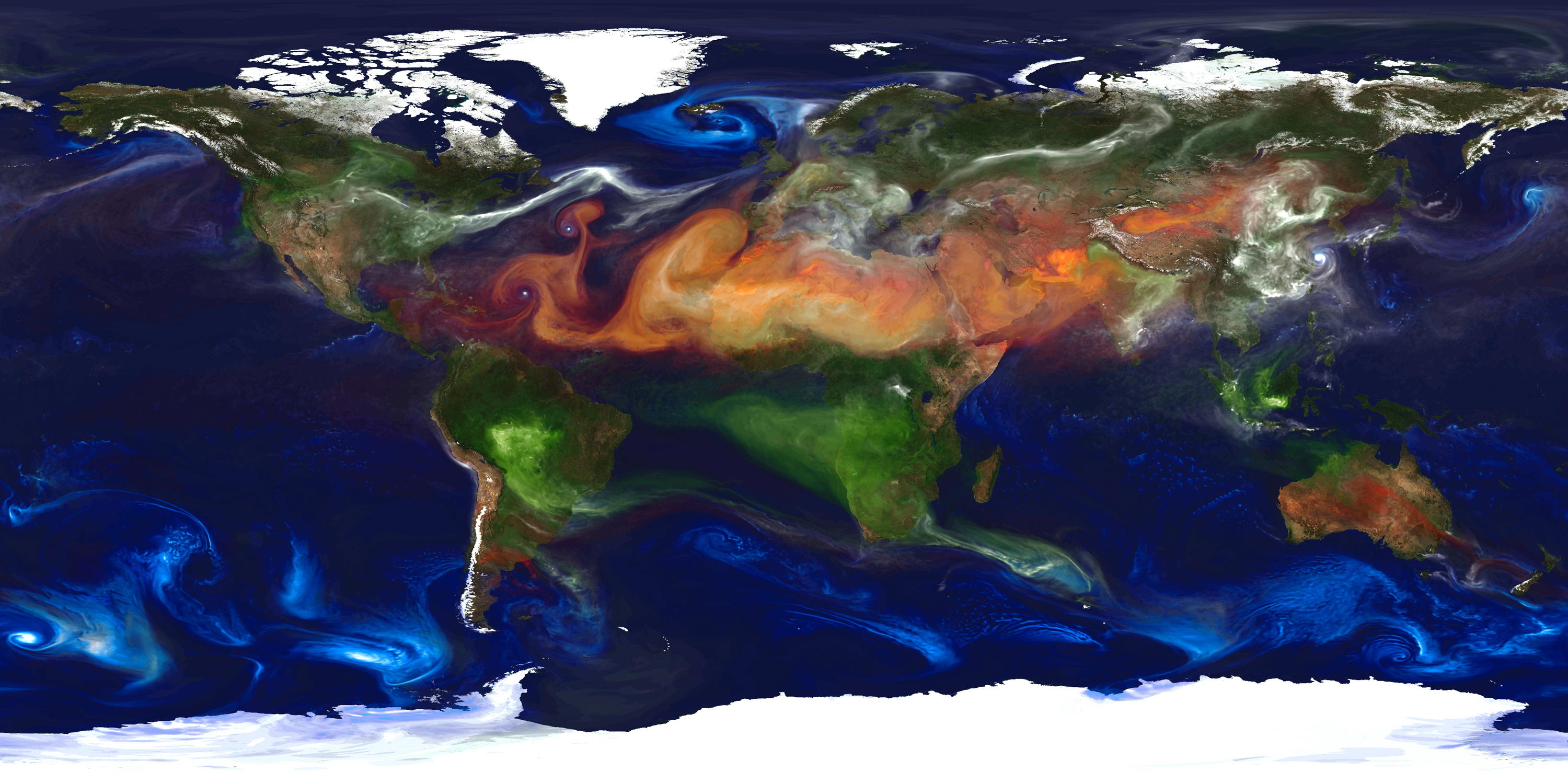 Portrait of Global Aerosols.
Credit: William Putman, NASA/Goddard
The experimental and theoretical work of our research group is dedicated to the investigation of the role of aerosols on climate, at regional and global scales.
We focus on the optical, physical and chemical characterization of aerosols using both active and passive remote sensing, and in-situ techniques (from the ground, the air and space). Our activities include: studies of aerosol spatio-temporal variability, aerosol formation (sources-sinks) and transport processes via combined modeling and measurement analyses; the determination of the columnar and height-resolved optical and physical properties of aerosols and their climatology at local, regional and global scales.