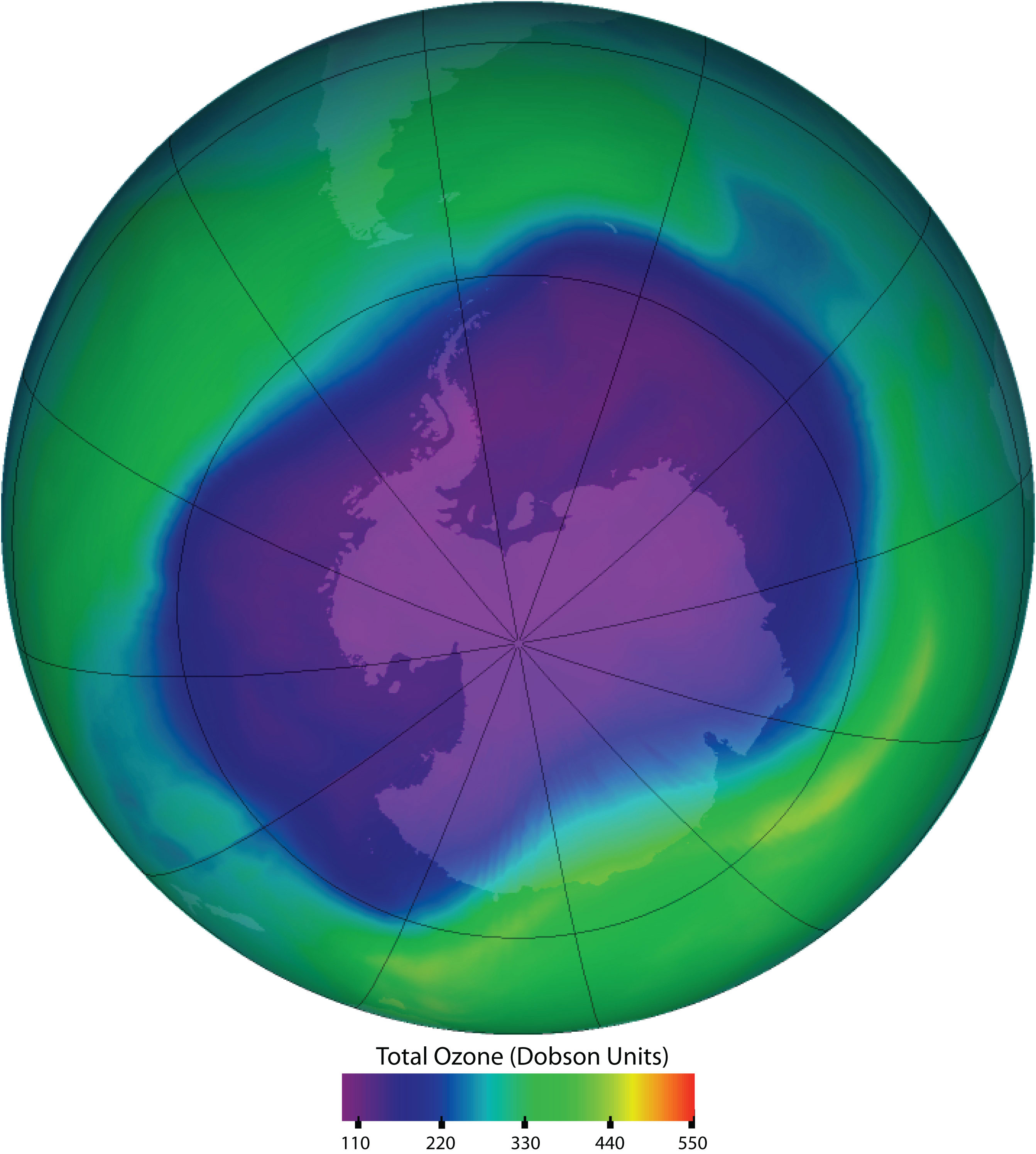 Ozone Hole image for September 24, 2006.
Credit: Image courtesy of NASA
Our group's interests include the investigation of atmospheric chemical composition in various environments, source apportionment and processes affecting major chemical components, high toxicity chemical species posing hazards to health, investigation of chemical interactions between gaseous and aerosol species and photochemical processes in the atmosphere. In this direction, we operate the Atmospheric Chemistry Laboratory (A.C.L./N.O.A.) in order to perform measurements and chemical analyses - both on a routine basis and on the basis of accredited services provision. In addition, we are utilizing the online-coupled, regional chemistry transport model COSMO-ART that incorporates more than 200 chemical reactions todescribe the atmospheric chemical regime.