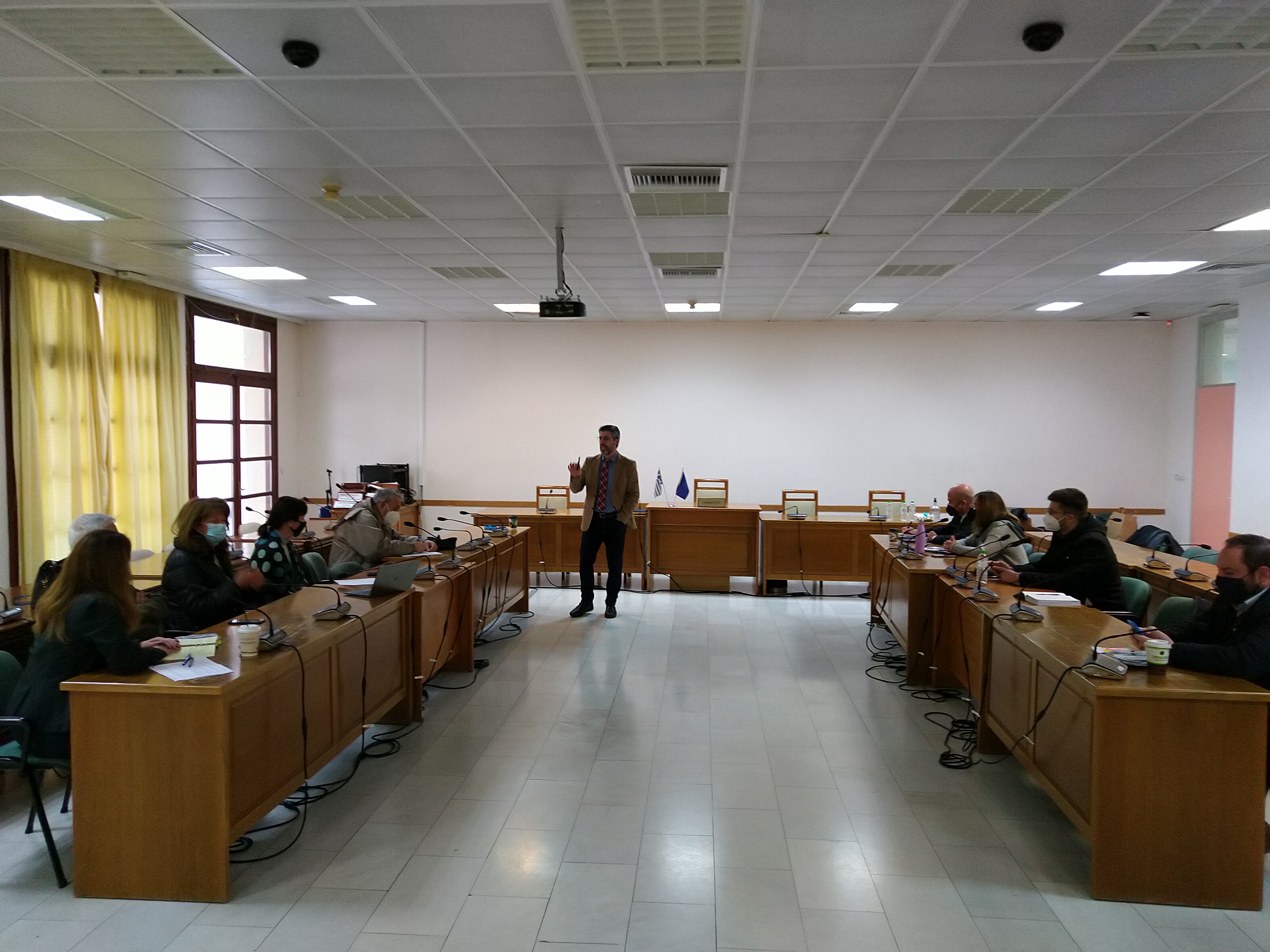 Pilot 4 on Sustainable Urban Development focused on the development of an application to enable inspection of GHG mitigation scenarios, in three urban critical sectors: building energy efficiency, photovoltaic penetration in urban environments, vehicle fleet emissions, in support of carbon neutrality in a metropolis, specifically the Greek capital city of Athens. Following initial discussions between Evangelos Gerasopoulos, the scientific coordinator of Pilot 4, and the Municipality, resulting in selecting the latter as the Local Administration Unit (LAU) of interest for the Pilot (which comprises of a LAU and Regional implementation), the workshop that took place at the premises of the Municipality to kick-start the activity, merged policy and science.
The objectives, of this high level meeting, were to present the EIFFEL project to the Municipal officers (Mayor, Vice-mayor (Environment, city planning), two Head of Department, two special counsellors to the Municipality), discuss synergies, exchange/enhancement of local data and participation in the relevant Communities of Practices. Agreement on data sharing was planned and the co-design regarding the Pilot's Decision Support Application was initiated with the identification of non-functional requirements.
The EIFFEL project and Pilot were seen in an extremely positive light. NOA's three Groups (Atmospheric Physics and Chemistry Group, GRoup Energy Conservation, SOLEA), each focusing on their respective Pilot application (emobility and air quality as a co-benefit, energy performance of buildings, solar potential and exploitation in an urban environment) will participate in the relevant working group with personnel from the Municipality, to pursue each application more efficiently. The need for common awareness raising events was also strongly agreed upon.
Find the full presentation here